Profile

Records,
Both official and private
Free Account
Created on 2011-12-29 00:46:04 (#1314493), last updated 2017-01-03 (37 weeks ago)
43 comments received, 0 comments posted
77 Journal Entries, 8 Tags, 0 Memories, 9 Icons

About

Mini Bio
I am a professor with teaching qualifications. The rest is classified.
Thanks to Brent for the tag.
My LiveJournal Friends
Try out this Meme
Brought to you by
NardVille
and
BearPodcast
.
Chimaeras Lair is recruiting. If you would be interested in a role in a fun, friendly, active RPG and can play well with others, please contact me. We are seeking canon characters but will also accept originals.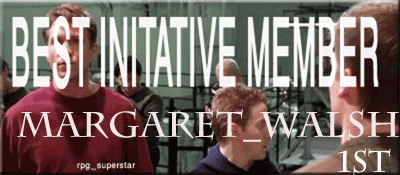 Connect
chaos theory
,
classical rock
,
designing
,
ecology
,
ethology
, experientation.,
gelfs
,
genetic engineering
, harlow, hsts,
knitting
,
mice
, mostly textbooks, nanosurgery.,
psychiatry
,
psychology
,
social science
, source materials,
surrogacy
,
the beatles

People
[View Entries]

[livejournal.com]
anya-avenges
,
ben-hall
,
biggest-bad
,
bitter-rayne
,
blood--moon
,
chimaera-digest
,
cool-lindsey
,
deadly-bert
,
deadly-dru
,
doommarine
,
dreamplace
,
dukeman
,
faith-slays
,
fangsandfury
,
fleet-shadows
,
grant-douglas
,
harm-vamp
,
hunger-hunts
,
icewinds
,
irish-doyle
,
itburnsus
,
joyce-a-summers
,
kimuro
,
londonbard
,
margaret-walsh
,
minion-marty
,
nixibad
,
not-too-bad
,
quaverel
,
sawbones
,
silent--death
,
singindemonhq
,
sliding-shadow
,
soulful--angel
,
soulful-spike
,
sunnyd-scooby
,
w-rosenberg
,
watcher-diaries
,
we-areno-angels
,
wicked-wicca
,
wild-hunter
,
xanderisme

[users.livejournal.com]
-buffy-
,
-cordelia-
,
_adam_
,
_d_hoffryn_
,
_lilah_
,
buffy__summers_
,
down-under-
,
night_light_

Communities
[View entries]

Feeds
[View Entries]

Subscriptions (0)

Linking
To link to this user, copy this code:
On Dreamwidth:
Elsewhere: